Are you ready to take your restaurant into the next stage? Do you think you're ready to start branding your restaurant? If you are, then you're probably considering getting
custom beverage napkins
especially for your restaurant. These napkins are very important because every customer gets to use them every time they eat at the restaurant. Every time they use the napkin, they get to see your brand – giving their brain a chance to process and establish the restaurant's image into their minds. So how do you get your restaurant the napkins that will benefit their future?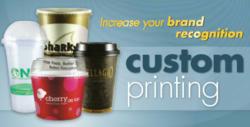 1. Develop a design
First, you need to develop a design for your napkins. If you're not that good with graphics, you may have to hire someone who can draw for you. Keep the design simple, but catchy so that the customers won't have a hard time processing your logo. They'll only see the logo for a few seconds so you have to make it count. The easier your logo is to look at, the easier you can brand your restaurant. Don't forget to add your contact details in your design. Use your website or a phone number at least.
2. Choose a supplier
Now that you have a design, you need a supplier who will process your orders. You can choose to go with a printing press at the mall or find a
good restaurant supplier online
that can print napkins as well. Online suppliers are usually cheaper, so you might want to canvass different companies to work with.
3. Choose the type of napkins
If you have a supplier already, you can now move onto the next step – choosing the type of napkins to print on. Do you want 2-ply napkins? 3-ply? Or is 1-ply napkins good enough? Would you prefer to have eco-friendly printed napkins? Remember, if you choose eco-friendly napkins, you'll definitely get a lot of support from eco-friendly organizations.
4. Decide on an amount
Before you start this process, you should already have an estimated guess of how many packs/napkins to print. If you're on a trial basis, you might want to print half the amount of napkins you use in a week or two. This way, you can change after a short period of time. Otherwise, you need to have a lot of napkins printed – maybe even for a month. Your restaurant will appear inconsistent if you run out of napkins during the third week of the month.
5. Decide on the day and event to release your personalized napkins
Once you have the real, personalized napkins for your restaurant, you have to make a big deal out of it so people will notice. Offer a promo for that day. Give people discount cards. Get people interested so they'll come to your restaurant. After this day, you shouldn't have any lapses when it comes to napkins. Have your supplier print a new set every third week of the month so your next month will be covered well before the deadline.