Opening up a new restaurant is not cheap. There are so many things to do and so many things to spend your money on that it is always important to find ways to save just to make sure that you don't go over your budget. Since buying supplies is one of the most important parts of opening up a restaurant, there's a big possibility that you'll go over your targeted budget. In order to prevent that from happening, here's some very important tips you can use to save money.
Buy in bulk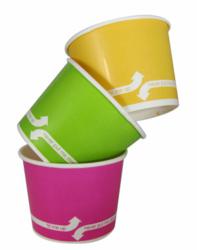 buy cups in bulk
One of the best ways to save money buying restaurant supplies is to buy in bulk. Buying a whole set of supplies guarantees you a good discount from your favorite supplies store. Just make sure that if you buy a one set of design, it should also be the same design that you buy the next time you need a new set. Having to change to different designs can be very confusing for the customers especially if you want to establish your brand.
Buy from an online store
Online stores sell their supplies at a cheaper price. If you decide to get
custom beverage napkins
, there's a possibility that you might even get a cheaper rate compared to those with actual printing shops. Businesses online can afford to sell their supplies at a cheaper rate because they don't have a lot of overhead costs to worry about. As long as you can find a good shop online to buy your supplies from, you'll be able to save a lot of money.
Choose a different brand
Contrary to what many believe, just because a brand is popular doesn't make it the only choice for supplies. There are several brands out there for different napkins, plates, cups, plastic utensils and food containers. Even generic brands are strong enough to last some time. Do your research when it comes to the quality and materials of these brands. Some generic brands may be cheap, but counting them out of quality supplies may mean that you could lose an opportunity to save money on your restaurant supplies.
custom beverage napkins on sale
Clearance sales
Just like all other items, once a restaurant supply shop goes on a
clearance sale
, all the prices go down. The only problem is, you won't really know when the shop will hold a clearance sale. It's best to keep a look out just in case there's one near your area. Sales like these give you the opportunity to save as much as 70% off the original price. Now when it comes to setting up a restaurant, 70% is already a lot of savings.
If you're thinking of buying wholesale restaurant supplies online,
Cupdepot
may have some good offers for you.